Good to see you here!
If you are interested in using video recruitment platform to enhance your recruitment process and to give personality to applicants, we are happy to show you how! 
During the demo you will learn:
How to use RecRight applicant tracking system?
How to use video interview in your recruitments?
How video recruitment will boost your company's recruitment process?
What questions you should ask in a video interview in order to get the best results?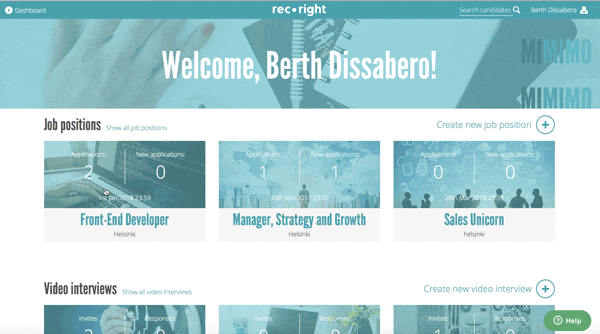 I want a demo, contact me!