location
Finland
30
employees
44
video interviews
Pro-Source: Applying video interviewing to executive search
Pro-Source Oy's Markku Kaijala had his first encounter with video interviewing as a recruiting method roughly a year ago, when despite all the suspicions, Pro-Source decided to test video interviewing when recruiting for an International Sales Executive. The upcoming recruitment process wasn't the easiest one.
When the tool was introduced to me at first, my reaction was the stereotypical 'stubborn boss' reaction – since we don't handle large lower-level recruitments, the tool won't be useful for us.
- Markku Kaijala, Pro-Source Oy
However - despite my suspicions, - we decided to try it. The process was a challenging one, we were recruiting for an International Sales Executive, who will be responsible for managing sales in Asia and America" Kaijala tells.
There were 80 candidates involved in the process, but they were hard to reach – candidates for this executive position were constantly on the move thanks to their current jobs, and it would have been impossible to schedule appropriate times for an interview.
"We invited 15 best candidates for a video interview. At first, there were a few top-notch candidates who overlooked participating in a video interview. Our guideline was clear from the beginning – what type of International Sales Executive is afraid to expose his or her persona and face? Eventually, we received video replies from abroad and some of them were even recorded at the airport, for example. "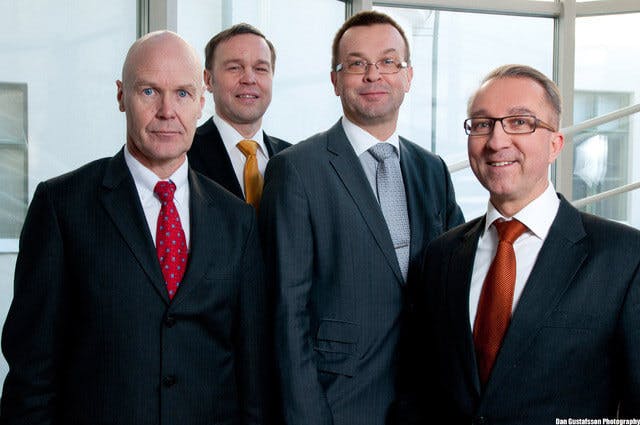 Better results in headhunting using video interviewing
After the succesful trial, Pro-Source has used video interviewing when recruiting for Senior Consultants, IT Executives and Communication Managers to name a few.
"When recruiting for Senior Consultants, at first we did not use video screening. When we introduced candidates to our client, 'hit rate' was around 10%. After taking video interviewing in the use, we were able to analyze candidates' body language, character and appearance better, and this led in improved 'hit rate' – on average, every third candidate we introduced to our client got hired for the job.
We have also noticed, that candidates actually like video interviews – even when recruiting for executive positions. Candidates for executive positions do not want to fill forms, but spending a few minutes answering to a video interview is experienced as much more pleasant and convenient.
"And seeing each other on the video brings us "closer" in the face-to-face interviews as well" Kaijala continues.
What are the questions you should ask in a video interview?
When it comes to executive search, choosing the right questions in a video interview might seem difficult. Markku Kaijala shares some best practices:
Think the questions through very carefully! If there is a one aspect above others in importance, it is this one. If the candidate pool consists of skillful politicians, lobbyists and solutions sales specialists, they will use the opportunity if you 'leave the door open' with your questions. If necessary, use hard and detailed questions.
Read now: The Best video interview questions to ask candidates. Download a free e-book!
Present a succesful customer case you have conducted on an international level. Include the numbers, industry and describe me the process. How was it conducted in Asia, how in America? How did you sped up the process?
You can also evaluate on a video question, whether the candidate has done the homework or not. This is a good indicator of one's motivation. Do not let it bother you if the candidates' answers sound like they have spent some time memorizing thems – this means that the applicant has put in the effort because the job is something he or she really wants! At this stage of the process, it is only a positive problem if some non-motivated candidates drop out.
I assume you have studied our current stage and balance, so answer accordingly.
Video is a great tool for evaluating candidate's persona, appearance, and verbal and language skills. If these qualities are necessary in the open position, I warmly recommend using video interviewing as a recruiting method. Besides the verbal skills, pay attention on candidate's word choices.
"I built this service..."
"I acquired customers for the company..."
Or:
"I was involved in building this service..."
"I lead my organisation to do this..."

Certificates and degrees used to be highly valued in work life. Today's world is different. For example, the following qualities which are very important to candidates today, can be easily evaluated on a video interview:
Ability to adopt?
Ability to influence?
Understanding of specific questions related to society?
How well can one anticipate what lies ahead?
As a last tip, Kaijala encourages recruiters to boldly throw their face and persona in the process.
"Always ask the questions on a video – it is fair to the candidates, and also gives you an opportunity to create a positive employer image, when the candidate sees the company throwing themselves in as well."
Start your free trial
No credit card required. Try RecRight for free during 14 days.