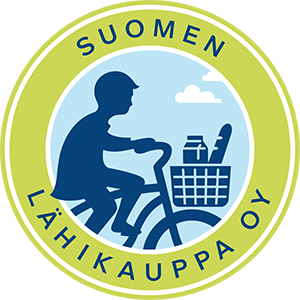 location
Finland
3800
employees
70
video interviews
Suomen Lähikauppa: Creativity in recruitment

With non-traditional interview questions, the candidates who were constantly able to put their heart into their replies really wanted the position. And the best thing is that during these 3 months they have been working for us now, they put their hearts into their work just as they did in their videos.
- Olli Sahala, Suomen Lähikauppa
Humaneness, openness and creativity – great qualities for a candidate, but often evaluating them in a recruitment process is easier said than done. Siwa decided to focus on evaluating these qualities in their recruitment process and resulted in a pleasant experience for both the recruiter and candidates.
Siwa, being a part of Suomen Lähikauppa Ltd, was recruiting for a marketing trainee in early 2014. For Siwa, personalness, fluency and humaneness are their core values and therefore it was their goal to find this "fluent talent" amongst their applicants.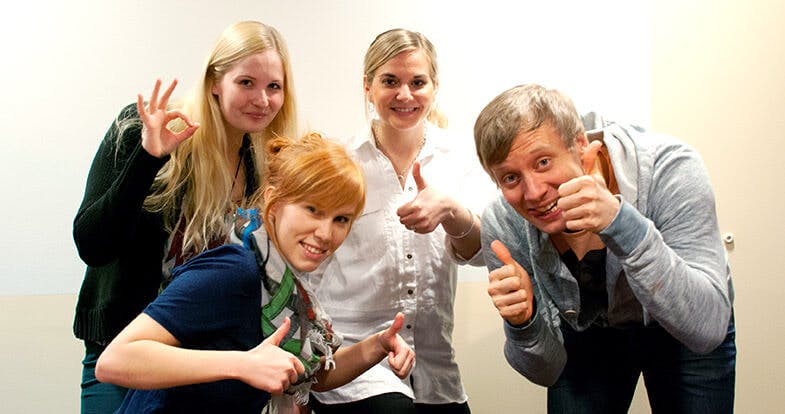 Creativity and personality
How to find and recognize this "fluent talent"? Siwa's Brand Manager Olli Sahala was supervising the recruitment of a marketing trainee. After reading the candidates' applications and resumes Siwa decided to evaluate the candidates' suitability with RecRight video interviewing tool. The main emphasis was to find a personality, whose qualities match with Siwa's concept. 50 applications for the open position were received. From those applicants, 30 were invited to a video interview and all of them sent their replies.
The questions asked from the candidates were not the most ordinary ones, and maybe that gave applicants the kick-start for recording creative videos as well. This was exactly Siwa's goal – with unordinary questions they wanted to disclose the applicant's true passion for the open position.
Read now: The Best video interview questions to ask candidates. Download a free e-book!
Applicants' video replies were great, they had thought of different perspectives and the level of creativity was easy to figure. You could immediately separate the top talent. With the questions we used, the creativity of the candidate could be easily evaluated. However, I want to emphasize the candidates' ability to put their heart into their video replies. With non-traditional interview questions, the candidates who were constantly able to put their heart into their replies really wanted the position. And the best thing is that during these 3 months they have been working for us now, they put their hearts into their work just as they did in their videos explains Sahala.
All-round evaluation
Sahala praises the combination of a resume, application and a video reply when evaluating the candidates. Compared to just reading their applications, Recruitby.net's video interviewing tool took the interaction between the recruiter and candidates to another level.
The 'feel' you get from the candidate very quickly with a video is something unbelievable. Our candidates were amazing, ones who got hired are top notch. Without Recruitby.net video interviews, we would have not been this successful.
From the 30 candidates interviewed on a video, five were invited for a face-to-face interview. Thanks to their video replies, at this stage of the process recruiters already had a pretty good image of candidates' skills and genuine interest towards the open position. In the personal interview, candidates were expected to communicate the same enthusiasm and their know-how personally. Finally two candidates were hired, and they have been able to maintain their enthusiasm and passion during their orientation period.
Recruit human-to-human and give a face to the company!
According to Sahala, the interaction via video questions allowed Suomen Lähikauppa to bring forth their spirit and communality to candidates.
We were able to communicate Siwa's values from human-to-human, and also gave a face to the company Sahala describes.
When this non-traditional recruitment process was completed, a rejection letter was sent with a bag of candy to each candidate who did not get chosen for the job. Sahala feels, that video interviewing allowed Siwa to give a fresh impression of the company to applicants. This is also a reward for the candidates, who boldly put their hearts into a different type of recruitment process.
"Human-to-human communication was emphasized in this recruitment process, and it allowed us to engage our candidates to our brand. Even ones who did not get hired for the job will surely have a new perception of Siwa and its values" ends Sahala.
Start your free trial
No credit card required. Try RecRight for free during 14 days.