Why should you use video interviews?
Instead of asking candidates to send a random video, to achieve the best results, you should present few specific video questions related to the open position. Your video will be an example for candidates and it doesn't have to look like it's done by a movie star.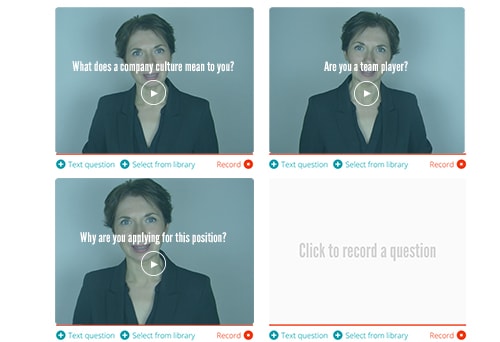 ---
Use videos whenever it is most convenient for you
RecRight is a flexible tool designed for HR professionals' demanding needs. Video interviews are most commonly used on the first interview round to gain insights and to see the real person behind the CV.
---
Engage your team like never before
Your colleagues will love you for this! Receive applications from possible future work mates to the tool and find the best matches together.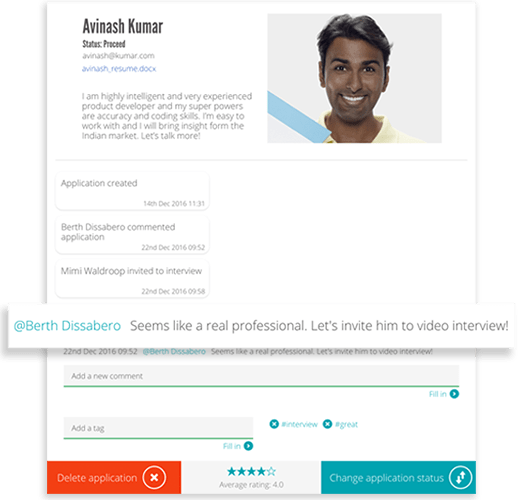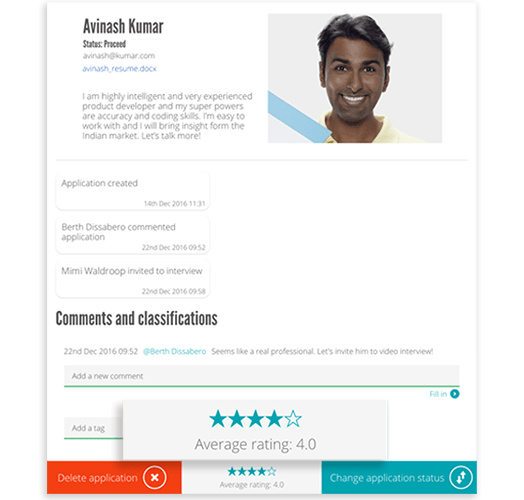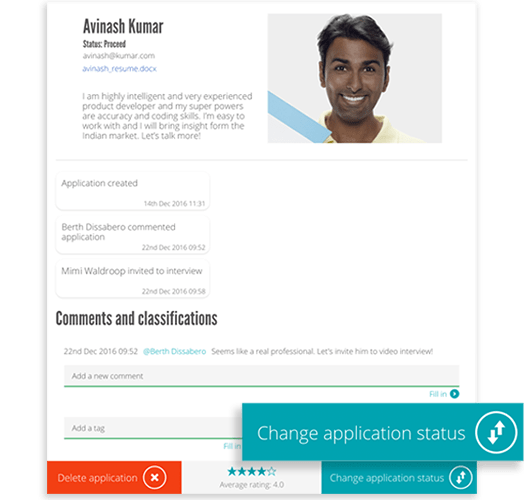 Handle recruitment flow like a pro
Dashboard view gives you and your colleagues an immediate understanding of how your recruitments are proceeding.
Spot the new applications, communicate with the candidates and monitor progress of your recruitments with ease.
---
Why to use video interview?
---
Find the right match
Meet only the most suitable candidates and find the best cultural fit with videos.
Simple and fast
Get up and running in minutes. The tool will guide you through the process.
Forget scheduling
Reach the candidates irrespective of time and place. Overcome time-zone challenges.
Save 55% of your time
We asked our customers and they told that using video interview saves half of their time used in recruitment.
Customer service
We take pride in our customer support. We'll be available to you and also to your candidates if they wish for assistance in replying.
Safe and smart
Your data is safely stored in the EU area. We are following security standards and take these stuff very seriously.
GDPR compliant
RecRight applicant tracking system and video interviewing platform are created according to the GDPR requirements.
Single-question video interview can easily be embedded to your company website. See an example here.
Got it! I want to try the software for free!
No credit card required. Try for free during 14 days.