Video recruitment statistics
How to use video interviews in recruitment
How do video interviews work? While you can use pre-recorded video interviews at any stage of the recruitment process, most hiring teams see the greatest benefits for applicant screening.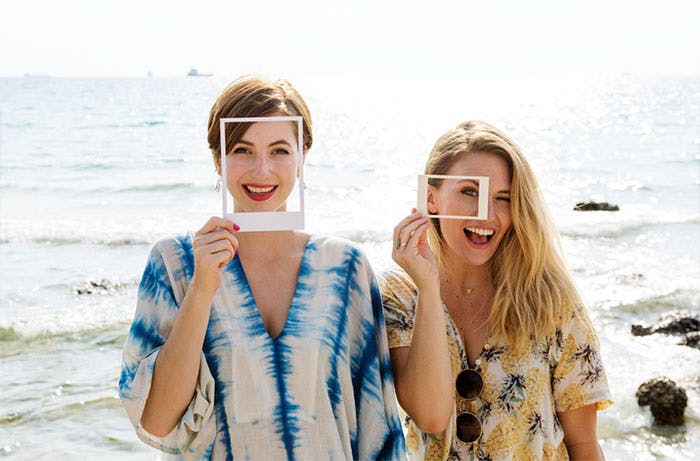 Here's what a typical process would look like:
1. Create a job ad and receive applications
You can decide whether to incorporate video during this first phase. Consider including a video introduction of yourself and your company in the job ad. You can then invite candidates to submit a video introduction in response, or only ask for responses in the next step.
2. Prepare your interview questions
Before sitting down to record your video questions, think carefully about what information you need from candidates to make smart recruitment decisions. What qualities are you looking for in candidates? What types of personalities fit your work culture? Less is more when it comes to video interviews—it's good practice to ask three to five questions.
3. Record video questions
Recording video questions should only take about five minutes or less, and you can send the same questions to all candidates. Both you and the candidates can re-record your video as many times as needed. Instruct candidates on how long their answers should be and provide any other specific guidelines. While it depends on the total number of questions you ask, most recruiters find the optimal length for one video answer to be within two minutes.
4. Review candidates' video answers
Since there's no need to coordinate schedules with candidates or your team, it's easy for both recruiters and hiring managers to see all the candidates on their own time.
5. Interview only the top candidates face to face
Now that you and your hiring team have reviewed all the video answers, you have a clear idea of what candidates you do—and don't—want to move forward with. Invite only the top candidates to in-person interviews.
To learn how to develop lean and efficient recruitment practices, check out our Modern Recruitment Handbook.

1. Traditional video interviews
As the name suggests, these are the most common type of pre-recorded video interviews. They're the perfect option for busy recruiters who have more than 10 candidates for a position.
How do they work in everyday recruiting? Video interviews ultimately help you save time during the screening process. If you have a large candidate pool, it's good practice to interview about a third of candidates. But you can invite everyone to submit video responses if your candidate pool is a lot smaller.

2. Public video interviews
Public interviews essentially replace job ads and are especially used in large recruiting campaigns. You can publish the video link on your career page, career portal, or on social media, and invite all interested candidates to apply.
You can introduce the position in one video, then ask specific questions in a second one that requires an answer from candidates. After going through the video responses, you then pick the best candidates for an in-person interview.
Using public video interviews is a great way to attract millennial candidates. It's also a smart option if your company is active on social media since you'll already have a large pool of potential candidates through your following.

3. Embedded video interviews
Embedded video interviews are similar to public video interviews in that anyone can apply to them. The difference is that they're embedded to another page—you can embed a video interview on your job ad form through your ATS, or use it as an open application.
You can only create one video interview question, and candidates can provide one video answer, as well as their email address and LinkedIn profile.
Meet the real person behind the resume
When all the CVs flooding in look exactly the same, you might feel like you're making hiring decisions with a coin toss. Video interviews, however, give you a clear picture of the people behind the resume. Only invite your top candidates to in-person interviews and gain peace of mind knowing you hired the right person.
Hire quickly and efficiently
Using video in your recruitment helps you make order out of chaos. Manage all candidates in one place, revisit replies, and make notes and ratings that are all visible to the whole recruiting team. Video recruitment removes geographical constraints, cuts down on tedious admin work, and makes recruiters' lives a lot easier.
Save time and money on applicant screening
Using video interviews results in about 50% of time savings in your screening and interviewing process. Interviewing fewer people face to face means significant cost savings. If you save two hours per candidate with video interviews when screening 10,000 hires annually, that's 20,000 hours saved per year—and roughly €2M saved annually!
Increase transparency
Using video interviews allows you to involve more people in the hiring process without the hassle of coordinating schedules. By sharing candidates with more people in your organization and building a transparent hiring process, you increase trust between recruiters and hiring managers, and reduce unconscious bias.
Improve your employer branding
A bad reputation will keep the best candidates from applying to your company. Using modern recruiting technology that provides a great candidate experience, however, will help candidates see your company in a positive light, and thus improve your employer branding.
Give candidates the opportunity to shine
Candidates can better showcase their skills and personalities through video interviews. Give people a chance to be creative through video, and you might be surprised at how effectively they express themselves compared to CVs—which will make for much easier hiring decisions.
Provide a smooth and positive candidate experience
Cutting down on recruitment admin not only benefits recruiters, but also candidates. When arranging an interview takes too long, candidates will get frustrated and might take an offer elsewhere. However, according to our 2020 candidate survey, 84% of respondents would recommend video interviews as a recruitment method from the candidate's point of view.
Show candidates your company culture
Hiring is a two-way street: Recruiters want to avoid hiring the wrong candidates, and candidates likewise want to avoid joining the wrong company. Using video in job ads to showcase your company culture will give candidates the information they need to decide whether they're the right fit.
Wondering how candidates feel about video interviews? Check out our 2020 Candidate Survey.
Learn what recruiters think about video interviewing as a recruitment method in our 2019 Recruiter Survey.
"RecRight did save me at least 50% of my time and helped me to be much more efficient with my job"
– Andrew Kim | Uber

Is it easy to use?
If the video interviewing platform isn't easy to use for both recruiters and candidates, people simply won't get on board. Before committing to a video interviewing platform, check out the user interface by taking a free trial or a product demo, and ensure it's intuitive and simple for everyone involved.
Do they offer customer support services?
Not all video interview solutions come with support. But if you or your candidates ever need help with video interviews, you want to be sure you'll get the support you need from a highly responsive team.
Do they have a built-in commenting and rating system?
When you can score and rate candidates within the video interviewing platform, communication within your team becomes a lot easier. No need to discuss over email, Slack, or carrier pigeon.
Is it mobile-friendly?
You should be able to record video interview questions and watch candidate responses from the palm of your hand. And candidates will appreciate the ease with which they can submit their video responses over mobile.
"Hiring people is an art, not a science, and resumes can't tell you whether someone will fit into a company's culture."
– Howard Schultz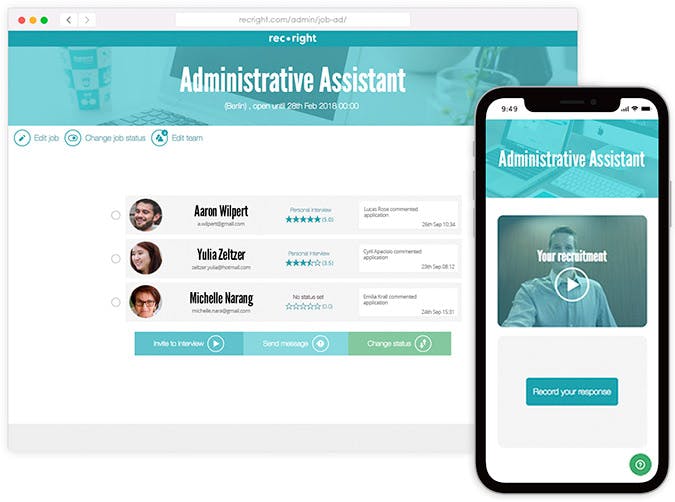 Hire the right person, the right way, right now with RecRight
As a modern recruiter, you're faced with the challenge to constantly renew yourself and stay ahead of the latest talent acquisition innovations. To recruit the right people for relevant roles in today's evolving world of work, your hiring processes need to be lean, flexible, and efficient.
RecRight is a video recruitment platform that helps you and your hiring team speed up the entire recruitment process so you can focus less on admin tasks, and more on people. While traditional screening methods are time-consuming and ineffective, using video in recruitment empowers you to find the right people faster.
Ready to supercharge your recruiting? It's easy to get started with RecRight—ask for a demo to learn more, or start your free trial today!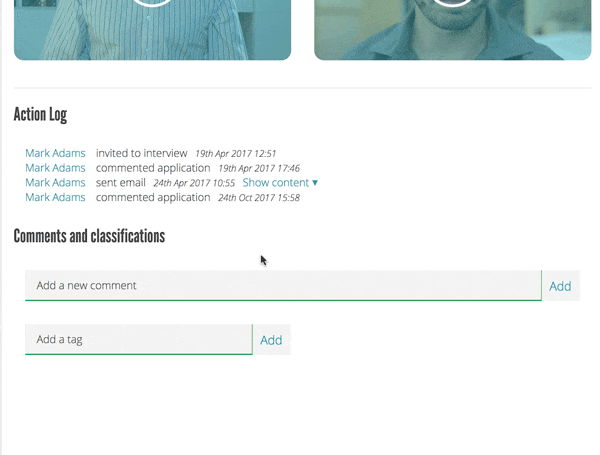 I want a demo, contact me!