Join our webinars
Sign up to our webinars to learn top recruiters' insights, tips, and proven practices on how you can use videos to enhance your recruitment. In our webinars, we discuss a broad spectrum of topics on video recruitment, employer branding, and candidate experience. Check out our past and upcoming webinars below, and register according to your interest!
Date to be confirmed.
Webinar: What's New in RecRight video recruitment platform
In this webinar, we'll guide you through the RecRight video recruitment platform from setting up your account to carrying out an entire video interview project step by step.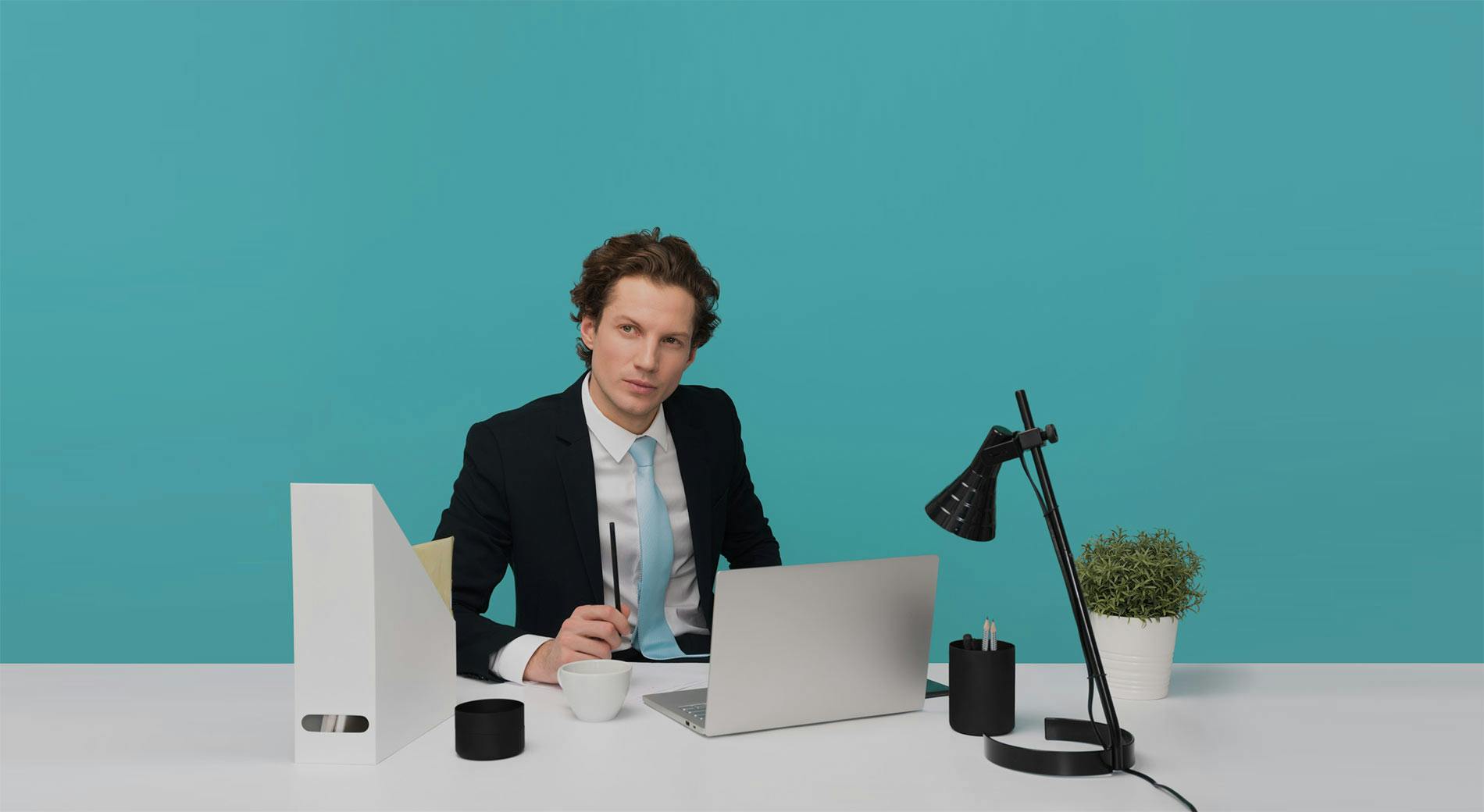 Watch past webinars
Did you miss our webinar and want to watch it on demand? Take a look below!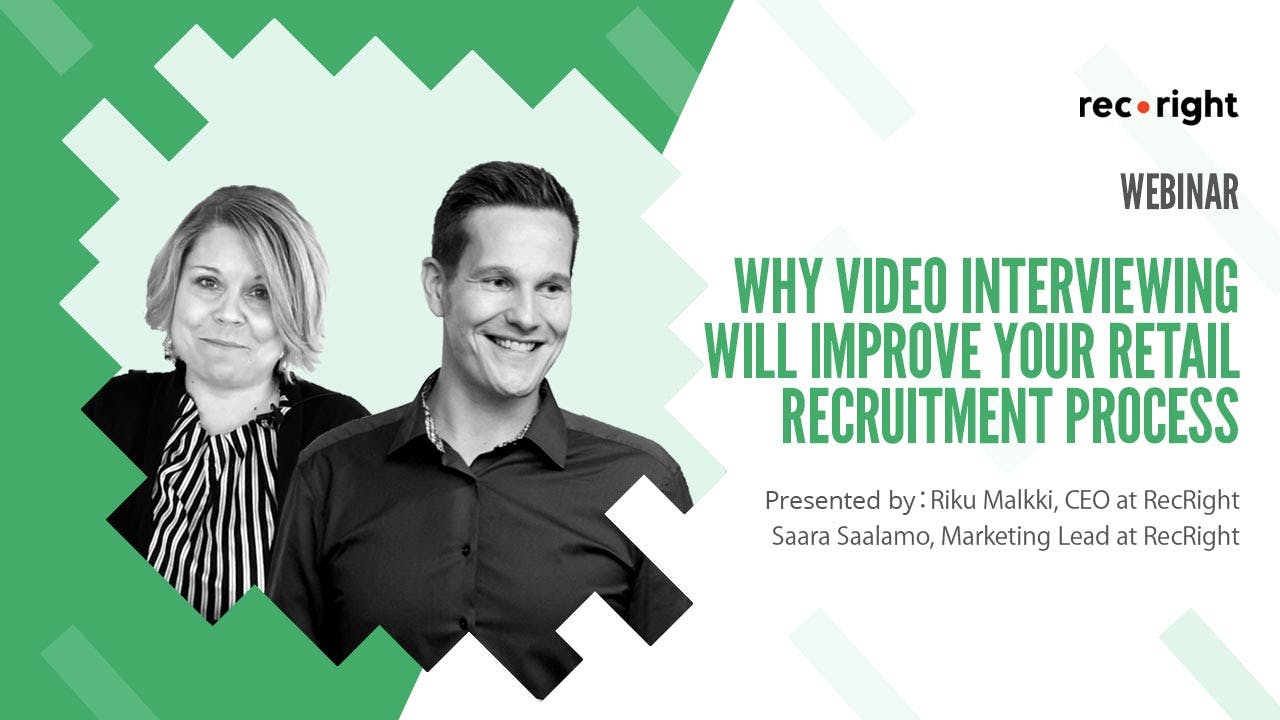 Do you work in or recruit for a business in the retail industry? Then this webinar is for you! We know that hiring the right-fit workers is a tough challenge when you have to deal with high volume hiring, seasonal hiring, and high turnover rates. We're organizing this webinar to help you tackle these (and other) challenges through video interviews. The webinar is full of practical tips and insights we've gained over the years of working with retail companies like yours!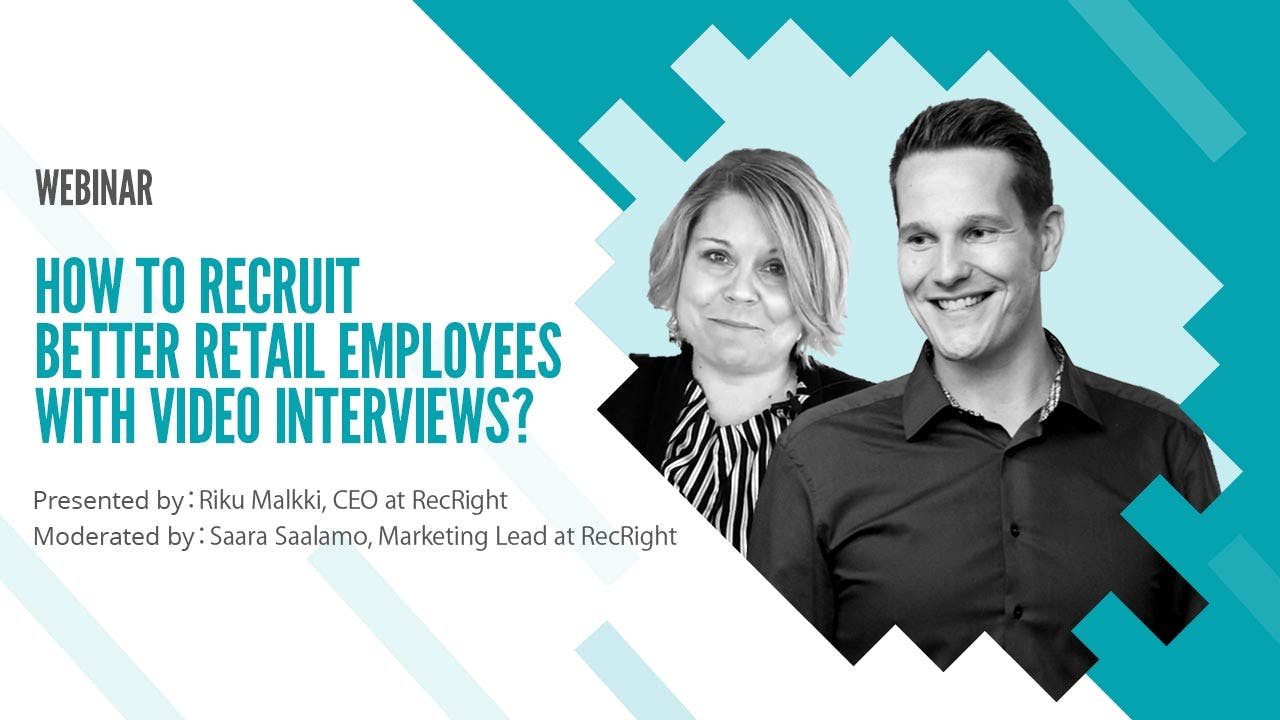 This is another webinar for recruiters and companies in the retail industry! It's perfect for those who've attended the first webinar and for those who are already using video interviews and would like to learn more. The webinar dives deeper into the "how" of video recruitment and gives practical tips to help you get the most out of video interviews.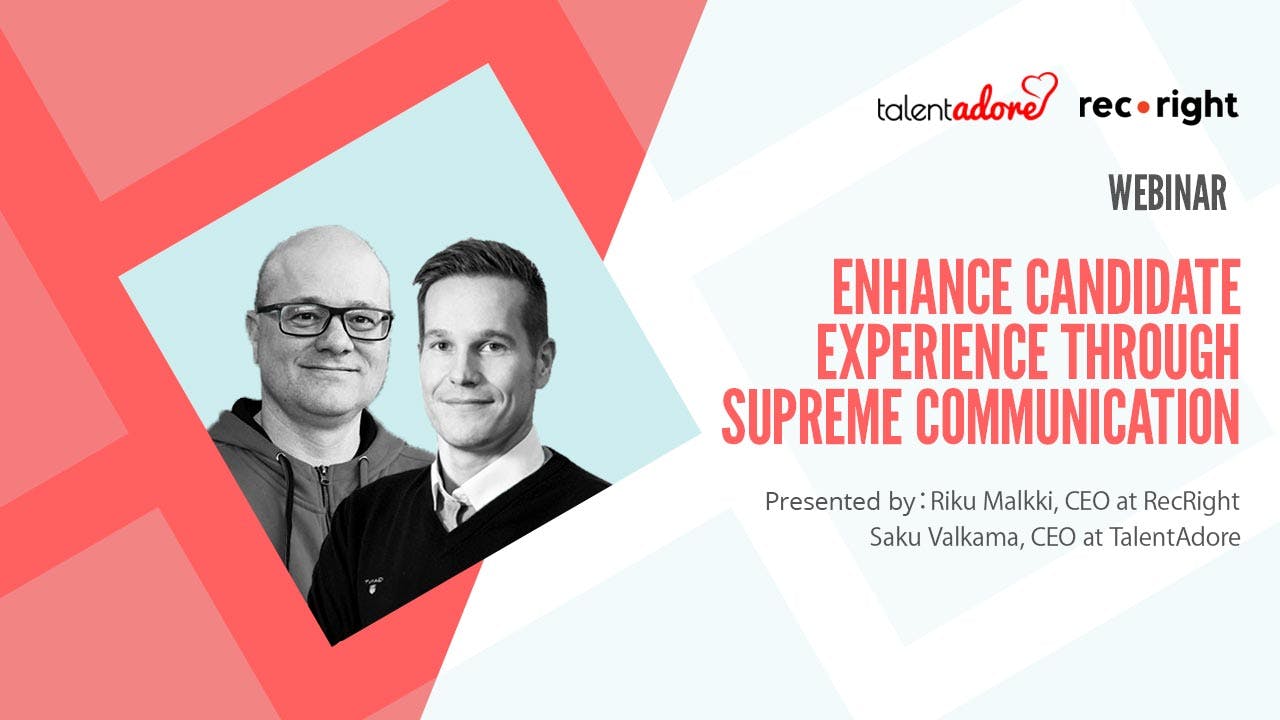 Want to enhance the candidate experience and improve candidate communication in your recruitment? Look no further! We teamed up with TalentAdore in this webinar to help you make candidate communication more personal and boost your recruitment with videos!
Learn what recruiters think about video interviewing as a recruitment method in our 2019 Recruiter Survey.